Artificial intelligence technology (technology related to artificial intelligence) is transforming companies in almost every industry. From chatbots to predictive analytics, from warehouse optimization to customer service, AI is revolutionizing corporate processes. Adopting AI can lead to lower costs, greater efficiency and higher revenues. Successfully integrating this type of technology, however, requires careful planning.
Steps for implementing enterprise artificial intelligence technology
So what are the steps to consider when deciding to use artificial intelligence-based technology solutions? How can a company take advantage of a set of innovative and, in some ways, still unfamiliar tools?
Consider business needs and strategic goals
First, one must ask whether the company really needs this type of technology. How could AI add value to business operations? What are the goals for which this technology has been chosen and how will it be used to achieve them?
Assessing AI readiness
Before implementing any artificial intelligence-based solution, assess the readiness of the organization. Key areas to be checked include:
Selecting the right AI tools
The AI ecosystem is complex with countless vendors and competitors in the market. Therefore, to equip oneself with a model based on artificial intelligence, a few key points must be taken into consideration:
Implement AI responsibly
The application of AI also carries risks, such as the adoption of biased reference models and the loss of human oversight in some processes. Therefore, it remains essential to adopt responsible practices including: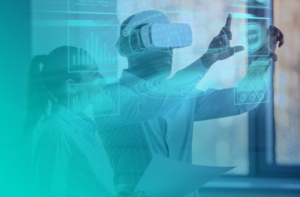 Practical applications of AI in businesses
So what are the most common and best optimized use cases of artificial intelligence, to date, in business?
Measuring business impact
Integrating artificial intelligence-based technology can profoundly benefit companies, but it is also essential to track performance metrics to determine the ROI of adopted AI implementations. It will be useful to measure aspects such as:
Continuously monitor models for deviations and retrain to optimize results over time.
Implement XCALLY in your own business AI model
The adoption of XCALLY, the Asterisk-based omnichannel software , represents a tremendous opportunity for contact centers wishing to implement artificial intelligence technology in their operational process.
With its advanced features, XCALLY enables the full benefits of AI to be exploited in the business environment.
With the Conversational AI, it is possible to automate interactions with customers, improving efficiency and providing high-quality service.
Sentiment analysis makes it possible to monitor and understand customer sentiment, enabling companies to adapt their communication strategies and deliver a personalized experience. In addition, AI-based self-service apps offer autonomous solutions to customers, reducing agent workload and speeding up response time.
Finally, the simplicity of use, scalability and ease of integration with existing CRMs in the suite make XCALLY an ideal solution for companies looking to improve their operational efficiency, optimize the customer experience, and gain a competitive advantage in the marketplace.