Successful businesses depend on effective communication and impeccable customer service. With the advent of new technologies and the evolution of communication channels, contact centers have had to adapt to meet the ever-increasing needs of modern customers. This is where the omnichannel solutions for contact centers.
What is meant by omnichannel contact center solutions?
Theomnichannel contact center solutionsare software platforms that enable companies to manage all customer communication channels in an integrated and efficient manner. These channels include voice, email, SMS, web chat, social media, and more. The main goal of omnichannel contact center solutions is to provide a seamless communication experience for customers, enabling them to interact through the channel of their choice.
Benefits of omnichannel solutions for contact centers
Today's customer, accustomed to interacting through multiple devices and touch points, expects to receive consistent and personalized service regardless of the medium used. Offering fragmented and disconnected experiences today means losing customers to competitors. The implementation of omnichannel solutions for contact centers offers numerous benefits. Here are some of the main ones:
Improved customer experience: Omnichannel solutions enable customers to interact with a company through the communication channel they prefer. This leads to a personalized and seamless experience, improving overall customer satisfaction.
Increased operational efficiency: An omnichannel system centralizes all customer interactions, allowing contact center staff easy access to all necessary information. In addition, the automation of repetitive interactions and the intelligent distribution of requests to the appropriate departments, optimize resource utilization. This reduces request handling time and optimizes workflow, improving overall operational efficiency.
Increased staff productivity: Omnichannel solutions simplify the work of contact center staff by providing advanced tools and features to manage and monitor customer interactions. This enables staff to be more productive and provide high-quality service.
Why Choose XCALLY
Traditional contact center solutions do not allow the complexity of omnichanneling to be handled efficiently. Modern platforms are needed to enable integrated end-to-end experiences. The XCALLY omnichannel suite offers a state-of-the-art platform to manage all customer service channels in an integrated way.
Investing in omnichannel solutions such as XCALLY can lead to a significant improvement in customer experience, greater operational efficiency and increased staff productivity.
Features of XCALLY
Among the main features of the XCALLY omnichannel suite, it is essential to mention:
Complete channel integration: XCALLY allows you to manage all communication channels, including phone, chat, email, social media and more, from a single dashboard. This simplifies the management and coordination of customer interactions.
Intuitive interface: XCALLY offers an intuitive user interface that makes it easy for contact center agents to learn and use the software.
Advanced call routing capabilities: XCALLY offers advanced routing capabilities that allow calls to be routed according to the skills and availability of operators. This ensures that each call is handled by the most appropriate team member.
In-depth monitoring, reporting and analysis: XCALLY provides a comprehensive set of tools for real-time monitoring, customized reporting and analysis to verify contact center performance. This data can be used to identify strengths and weaknesses and continuously improve operations.
Advanced integrations: XCALLY integrates with a wide range of systems and applications, enabling smooth workflow and increased productivity.
Customer personalization and retention: with XCALLY, you can access detailed customer information, such as purchase history, preferences, and previous actions. This information allows you to personalize your interaction with customers, offering a tailored service that fosters loyalty and long-term value.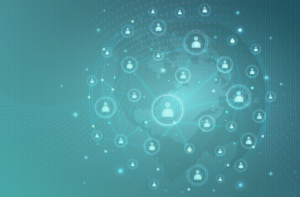 The tools XCALLY provides with its omnichannel suite.
What are the tools and channels that can be interfaced with through XCALLY?
Advanced telephony: XCALLY eliminates the need for physical PBXs, providing VoIP systems, IVRand advanced call routing and skills-based routing capabilities. Agents can handle calls from any device.
Email, chat, and messaging: in addition to the voice channel, XCALLY enables digital interactions such as email, live chat, chatbots, and messaging apps. L'artificial intelligenceautomates repetitive responses.
Tools for agents and supervisors: the XCALLY's unified console offers agents and supervisors tools such as unified contact queue, real-time monitoring, and advanced reporting.
Self-service customer portal: the self-service portal allows customers to find information, perform transactions, and receive assistance without the need to contact an agent.
Analytics and machine learning: powerful business intelligence capabilities and machine learning algorithms enable you to extract valuable predictive insights and optimize performance.
Worforce Management: at its core, the suite presents an effective and intuitive WFM tool, with which to manage shifts, schedules and monitor the effectiveness with which you manage your staff.
IT systems integration: XCALLY integrates seamlessly with existing business systems via API for a 360-degree view of the customer.
How to successfully implement omnichannel contact center solutions with XCALLY
Choosing omnichannel solutions for a contact center is critical to maximizing the efficiency of your business and delivering a high-quality customer experience. How XCALLY becomes a tool for easy improvement company in this process and what are the steps to implement the suite?
Step 1: Analysis of business needs
Assesses current communication channels and identifies gaps and opportunities for improvement.
Define business goals and determine how omnichannel contact center solutions can help achieve them.
Phase 2: Implementation of XCALLY
Research and evaluate omnichannel contact center solutions in the market.
Once you choose XCALLY because its features are suitable for your type of business...
Plans and implements XCALLY, evaluating necessary integrations and training staff.
Phase 3: Optimization and continuous improvement
Continuously monitor contact center performance using XCALLY's real-time monitoring capabilities.
Collect feedback from customers and make improvements to the system permigliorare efficiency and service quality.
Provide ongoing training to contact center agents to maximize the use of XCALLY features and ensure effective management of communication channels.
Conclusions
Implementing XCALLY as an omnichannel contact center solution is possible:
Increase agent productivity by up to 25 percent
Improve first-contact resolution rate
Reduce customer service operating costs
Providing higher quality service than competitors
Increase competitiveness and accelerate time-to-market of new services
Omnichannel is no longer an option, but a necessity to evolve. Find out how the XCALLY platform can help your company offer a more efficient and integrated service.