Credit recovery, or debt collection, is a crucial challenge for companies that want to maintain their financial strength and reputation in the market. However, traditional communication channels such as telephone, email or mail often prove ineffective, leading to long response times and low success rates.
Omnichannel Credit Recovery with XCALLY
XCALLY is the ideal solution for credit recovery, as it offers anomnichannel platform based on Asterisk, which allows all channels of communication with customers to be managed: voice, chat, email, SMS, fax and social. With XCALLY, it is possible:
Monitor the financial situation of clients and assess their creditworthiness through company reports.
Contact delinquent customers in a personalized and proactive manner, using the channel best suited to the context and profile of the debtor.
Automate customer contact with customizable IVR features.
Manage and monitor the progress of debt collection files in real time, thanks to XCALLY's intuitive web interface.
Why choose the XCALLY omnichannel suite
By leveraging the suite's omnichannel interaction management, it becomes immediate to automate and centrally manage incoming and outgoing calls, messages, e-mails, and more. This makes the platform ideal for implementing credit recovery strategies, thanks in part to the Callback feature andthe integration of WhatsApp.
Whatsapp and XCALLY for customer care
WhatsApp integration on XCALLY opens up new opportunities for debt collection.WhatsApp is one of the most widely used messaging platforms in the world, with a huge active user base. By taking advantage of the integration, personalized messages can be sent to customers, providing them with an immediate and convenient communication channel to discuss their financial matters. Payment reminders can be sent, customized repayment plans can be offered, and user questions can be answered quickly and efficiently. This direct, non-invasive form of communication can increase the likelihood of credit recovery while improving customer satisfaction.
How to implement XCALLY in a credit recovery strategy
XCALLYprovides an easy-to-use web interface through which you can upload your master and accounting data, including details of clients with open positions.
In detail, once set up, XCALLY can send preset WhatsApp messages to remind people of deadlines and remind them of payments. In parallel, it makes automated calls to propose a callback so that a phone appointment can be scheduled without having to wait for a response. All communications are tracked in real time from the web interface, which allows monitoring of campaign progress and results.
To take full advantage of XCALLY, Callback, and WhatsApp integration for credit recovery, however, it is important to follow a few key steps:
Configuring XCALLY: Make sure you have a properly configured and operational XCALLY installation. Configure WhatsApp callback queues and integrations to enable smooth workflow and tracking of customer interactions.
Customer segmentation: Analyze your customer database by various criteria, such as debt amounts, payment due dates, and previous interactions. This will help you identify priority clients for debt collection and tailor your communication strategies.
Creating customized messages: Use XCALLY to create customized messages for your clients, including specific information about their financial situations and offering tailored solutions for debt collection. Be sure to provide clear instructions on how to request a callback or contact you via WhatsApp.
Monitoring and analyzing results: Use XCALLY's reporting and analysis tools to monitor the effectiveness of your credit recovery strategies. Evaluate key metrics, such as callback conversion rate and response rate on WhatsApp messages, to make any improvements and optimize your activities.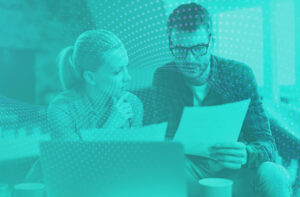 The benefits of using WhatsApp and callbacks.
The use of WhatsApp as a reminder and invoice delivery channel allows it to intercept an increasingly large audience, since almost everyone now uses this messaging app to communicate. Receiving a notification on WhatsApp makes it more likely that the recipient will read it in the immediate rather than ignore a call.
Automated callbacks, on the other hand, allow the customer to be offered a tailored telephone appointment without waiting for him to respond, overcoming the obstacle of haste or temporary disinterest. By booking a callback through voicemail, a time compatible with both parties' schedules can be calmly agreed upon, increasing the chance of successfully resolving the issue.
By leveraging the effectiveness of XCALLY, Callback, and WhatsApp integration, you can transform the credit recovery process, improving the experience of your customers and increasing the chances of credit recovery.
Results analysis and advanced reporting
XCALLY provides detailed reporting on the progress of campaigns, tracking all interactions with recipients. It is possible to know in real time how many open bills have been recalled, WhatsApp messages sent, and their performance. Once the campaign is over, you receive comprehensive reports with key KPIs: response rates, payments received, amounts collected, invoices still open.
All these data represent valuable information for optimizing future credit recovery strategies. For example, you will be able to see if some deadlines were more successful than others, or if certain modes of contact (WhatsApp vs. callback) brought better results, so that you can focus your efforts on the most effective actions.
XCALLY: an investment with assured returns
By choosing XCALLY for credit recovery management, companies can count on a highly effective service to address all stages of credit recovery. With intelligent routing capabilities and the availability of unified customer data, XCALLY enables operators to handle high volumes of requests efficiently. The system automatically routes cases to the most qualified agents based on skills, past performance, and real-time feedback.
Operators always have a 360-degree view of all customer interactions across channels, enabling cohesive and effective communication aimed at remediating delinquency. Automation tools such as chatbotsand self-service relieve the routine workload, leaving the cases that require more empathy and negotiation to the operators.
Dashboards and advanced reporting also provide useful performance metrics to continuously optimize debt collection strategy. Finally, integration with enterprise systems ensures alignment of processes and data in real time.
XCALLYtherefore represents an ideal solution for companies wishing to maximize credit recovery efficiency and results through a personalized, omnichannel approach.